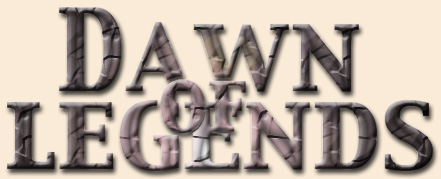 A Fuzion Fantasy role playing game by Dustin Evermore
This site © 2000, Dustin Evermore.
To navigate this site, click the section you want from the left frame, then select the chapter from the right frame.
Updates:
4/24/01
Added Combat page to the Character Creation section complete with a weapon and brief combat example.
Added more equipment listings to the Gear page.
A new Excel 98/2000 based character sheet is available here.
Fixed hero packages.
Added a PDF version of the site, courtesy of Lance Dyas. You can download it here.